The STEM inspired women's fashion line "Shenova" has released it's latest design – based on the final image of the SDSS-III BOSS catalogue. You can now wear this part of the SDSS!
As designed, Holly Renee describes, she added a colour gradient to the image on the dress to give it "distance and sparkle". The dress is a turtleneck sheath style, but custom orders are also possible.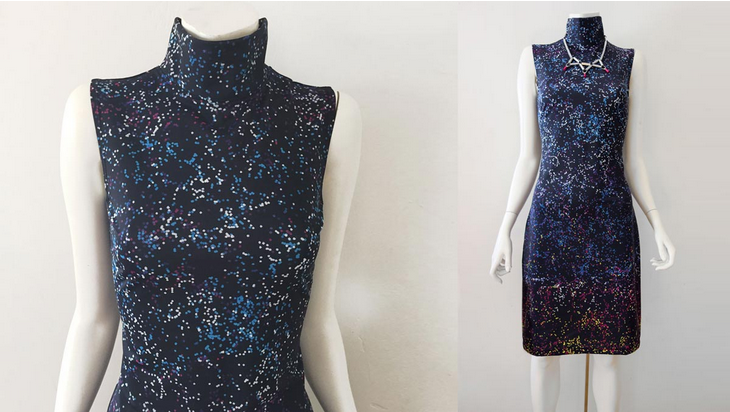 Check it out here: Shenova Online Store
Also worth a look is the Shenova Gravitational Wave Dress, which by coincidence is currently modeled on their front page by SDSS member, Prof. Kelly Holley-Bockelman from Vanderbilt University (the lead scientist for the SDSS Faculty and Student Team (FAST) initiative) as she gave a recent TEDx talk on her research work: "The Spacetime Symphony of Gravitational Waves".
(Please note that SDSS receives no funds from the sale of either of these dresses, we just think they're awesome celebrations of science and women's fashion).