We had DocuFeest in 2016, DocuCeilidh in 2017, and now it was time for DocuVana 2018. Last month, a group of enthusiastic SDSS IV-midables traveled to the University of Washington in Seattle, to prepare the SDSS webpages for its next big public data release. Data Release 15 (DR15) is planned for December 2018, and will contain new MaNGA data. It is also the first public data release for the MaNGA Stellar Library, MaStar, so lots of new documentation was needed! And it was not just the new data that created a lot of work: the APOGEE-2 team took this opportunity to go through their existing webpages, and update and improve where needed. And they already made a head start for the many new stellar spectra that they will release in 2019 in DR16.
Lots of writing was done, lost of new pages created, but in between all that typing and editing, the documentation team also took some time to explore Seattle. They enjoyed some amazing food, visited the Museum of Modern Pop Culture, and got a tour from engineer Curtis Bartosz through the UW machine shop, where all the SDSS plates are made.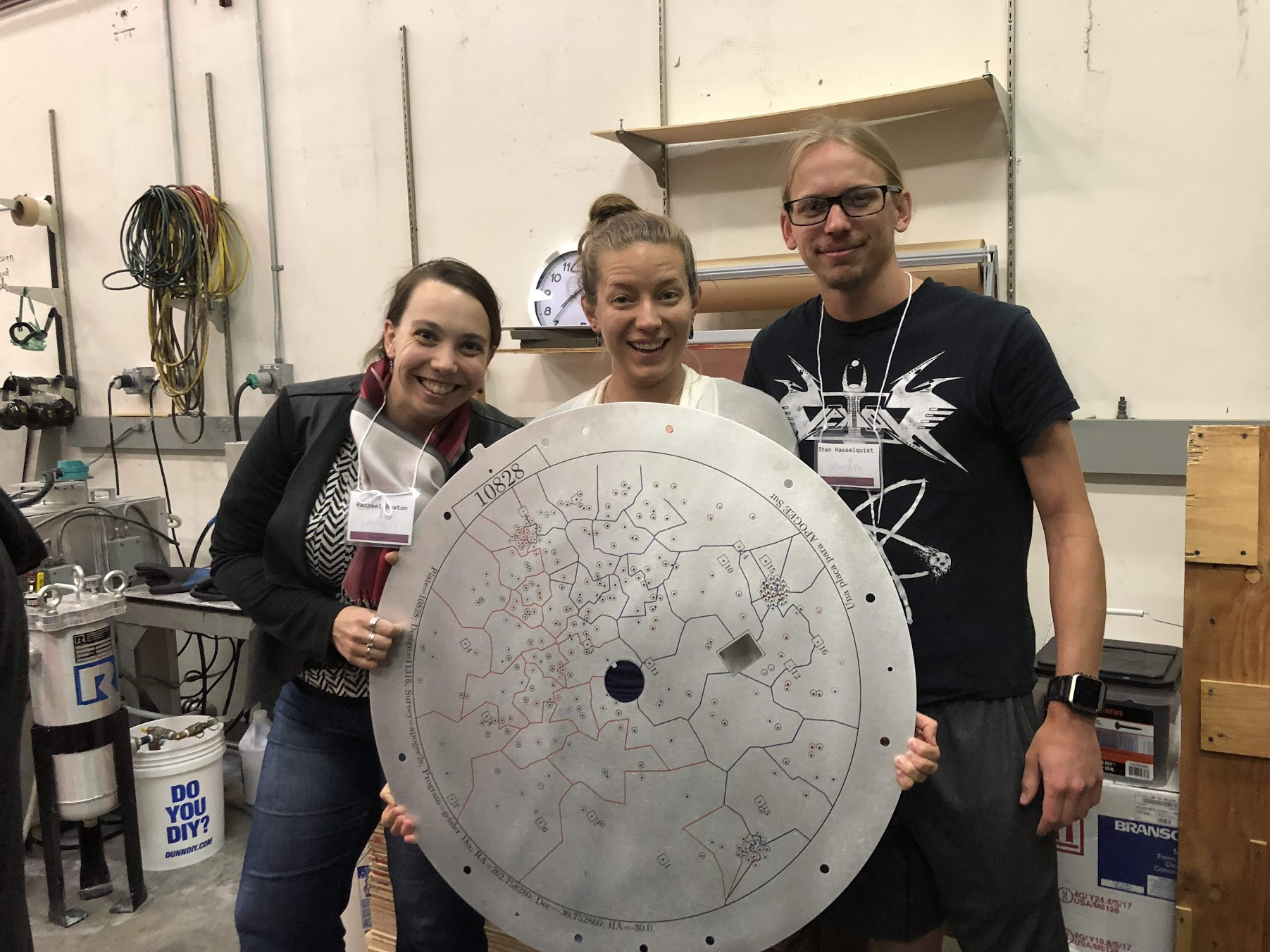 So, why did all these people take part in DocuVana? Because they care about documentation: they want to make sure that their data is not just available for downloading, but that people also can use their data: for science projects, teaching projects, or just to have a look at for fun. And to be able to do that, the data needs clear and easily accessible descriptions, examples, and tutorials.
Stay tuned for December, when you will be able to see their hard work as DR 15 goes live!
Anne-Marie Weijmans
SDSS Data Release Coordinator
University of St Andrews
PS: a very big thank you to the DocuVana organiser Jennifer Sobeck and José Sanchez-Gallego, at the University of Washington. And also many thanks to all the participants at DocuVana without whose hard work we would not have a website for DR15: Amy Jones, Ben Murphy, Bonnie Souter, Brian Cherinka, David Stark, David Law, Dan Lazarz, Gail Zasowski, Joel Brownstein, Jordan Raddick, Julie Imig, Karen Masters, Kyle Westfall, Maria Argudo-Fernández, Michael Talbot, Rachael Beaton, Renbin Yan and Sten Hasselquist (as well as Becky Smethurst, Rita Tojeiro, Ben Weaver and Ani Thaker via video link)