SDSS-III astronomers announce today the first detection of BAO in the Lyman-alpha forest 11 billion years ago. The paper has been submitted to Astronomy & Astrophysics and is available on arXiv:
"Baryon Acoustic Oscillations in the Ly-α forest of BOSS quasars"
N. Busca et al.
Submitted to Astronomy & Astrophysics
http://arxiv.org/abs/1211.2616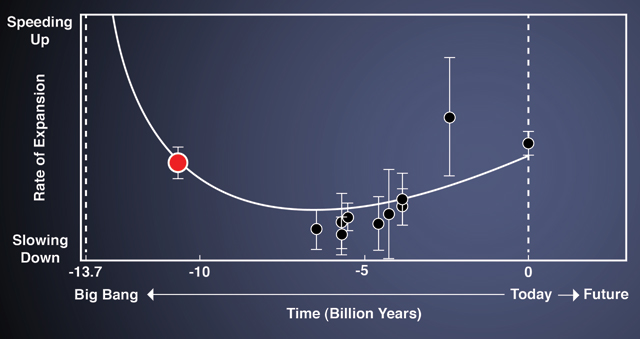 The new BOSS Lyman-alpha measurement of H(z)/(1+z) is illustrated by the red dot.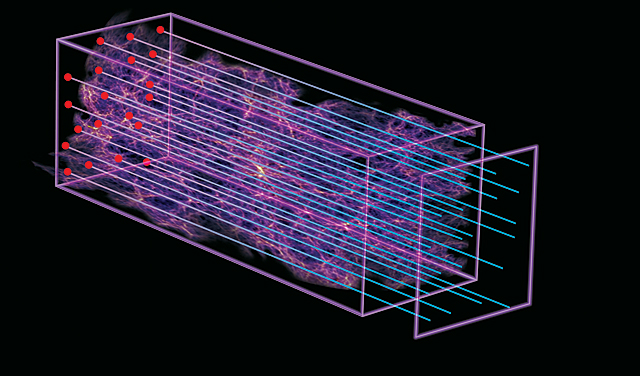 The Lyman-alpha forest is detected through the imprint of hydrogen cloud absorpt
ion lines on the light from background quasars.
For more details see today's press release at